Back Playing At Last !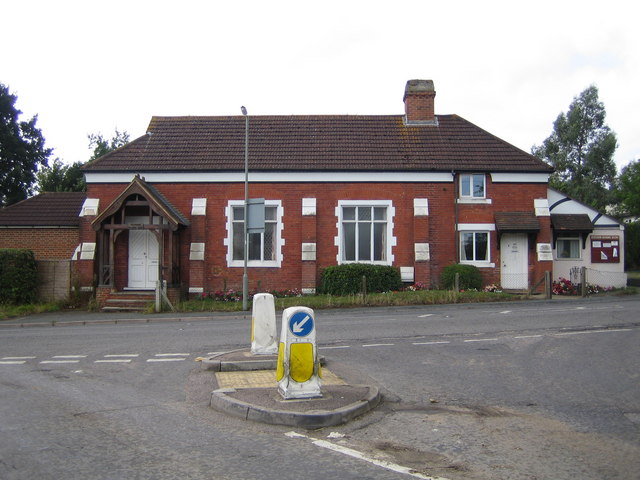 After a very happy and productive 20 years rehearsing in Reeds School, Cobham, Surrey Brass has resumed playing post-covid in a new venue, the Fetcham Reading Room. The restrictions on educational establishments very sadly made it too difficult for us to continue rehearsing in the home we have enjoyed since we started, so after a great deal of hunting we discovered this little gem of a rehearsal space which suits us perfectly. The acoustics in the Reading Room are excellent, something our fellow brass players at the Mole Valley Silver Band know only too well since they too have been rehearsing here for over 50 years! 
We will forever remain grateful for the generous support of Reeds School and hope to continue our cordial relationship with them in future. We are also grateful to our good friends Egham Band who kindly offered their own excellent Band Hall to Surrey Brass.
This panoramic view from the conductor's podium was taken by our conductor Robin Smith showing just how socially distanced we were at our first rehearsal!
The Reading Room was built in 1885, to enable workers in the parish to meet and socialise - "educated ladies" of the village were in attendance, to read newspapers and letters to those workers who were unable to read for themselves. Today, it is used by local groups for a variety of regular activities, including ballroom dancing, band practice, painting, pilates, table-tennis and yoga.
The Reading Room is operated by Fetcham United Charities which is responsible for the provision of Almshouse accommodation, providing ten flats for people and meeting a vital social need in the area. Surrey Brass is delighted to be supporting the Charity in our small way.
Surrey Brass Rehearsals take place on Wednesday evenings - our schedule is still variable until restrictions are finally lifted - and visitors are most welcome to sit in. Contact us if you would like to join us so we can ensure everyone remains COVID-safe.
Story date 11 June 2021
---
Report
Recommend